I participate in an on-line, "Scripture of the Day," Bible reading and accountability group, which has really been a blessing to me for the past - wow - year and 1/2. I didn't realize it had been that long until I stopped and counted it up. We've been reading through Jeremiah - today was Jeremiah 22 - and it really, really spoke to my heart today, so I thought I'd share here what I felt the Lord was saying to me...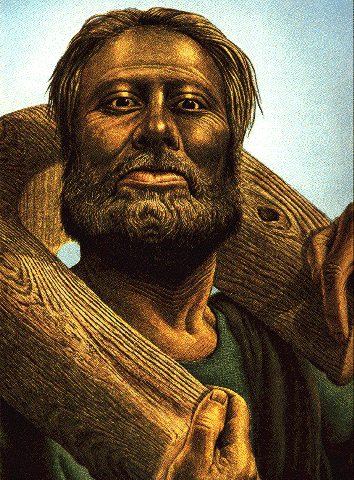 As I read this chapter, I looked at the commands given by the Lord to His people, most of whom were either ignoring or deliberately choosing to follow other ways. I found those commands a. very. good. reminder... for those of us comfortable in our churches, or present day walk with the Lord.
-HEAR
the Word of the L*rd
(the word "hear" refers to hearing intelligently, paying close attention, with the intent to obey)
-DO
what is just and right
(to do or make, in the very broadest sense possible)
-RESCUE
from the hand of the oppressor
(snatch away, defend)
-DO NO
wrong or violence to the alien, the fatherless or the widow
(maltreat, particularly violently)
-DO NOT
shed innocent blood
(spill forth, or more abstractly, expend - in other words, to use up or consume someone's energy or force)
-If you are careful
TO CARRY OUT
these commands, then...
(includes the idea of accomplishing or becoming, sacrificing, serving or offering)
-If you
DO NOT OBEY
... I will surely make you like a
desert...
After having lived here for several years, I am beginning to know just a little bit about the desolateness, the forsakeness, the barreness of the desert.
1) There are times it has a beauty and majesty that is unmistakeable, and when God leads through desert times, at the final tally, they will have been difficult but precious... something I'll never want to exchange.
2)On the other hand, when I choose desert times, there is naught but emptiness, thirst, longing and a desire to escape or death, for the Lord promises, "I will send destroyers..." Oh, how this is not God's desire for those He so loves, but He is clear that His justice cannot be escaped:
"People from many nations will pass by this city and will ask one another, 'Why has the Lord done such a thing to this great city?' And the answer will be; 'Because they have forsaken the covenant of the Lord their God and have worshipped and served other gods.' "
I've been starting to work on our Christmas prayer letter, and there is a theme that God has been impressing in my heart for several months, now - maybe longer. He has given me clear direction - there are really only two things He asks of me as one who carries His name:

1) To love Him above all else; and 2) To serve Him by allowing Him to love others through me.
That was what Jesus did so perfectly: 1) He loved God the Father so totally that even though He could claim equality, He chose submission and obedience and allowed His Father to lead Him into a place that must have been such a desert, I can not begin to imagine... 2) He allowed God to love man, so unutterably unlovely, through Him: through His birth, His life, His words and teaching, His anger, His suffering, His death, His resurrection, His ascension, and even now, His intercession on our behalf...
Thus, it is only through Him that I can approach God the Father, only by Him and His Spirit that I can begin to love and obey Him, and only by allowing Him to work through me that I can learn to truly love and serve others.
A bit later, I went back later to read how the Lord had spoken to some of the other ladies in the group, and I'd like to share one of the other gals thoughts. Catherine in Alaska, made a comment that provoked some more reflection:
The Lord says in verse 15:"He did what was right and just, so all went well with him. He defended the cause of the poor and needy, and so all went well. Is that not what it means to know me? declares the Lord."I've been thinking about that verse for several minutes now. I am curious about the words "went well" and am wondering if that has a different meaning for God than it does for us? For instance I might think it means no sickness, job, home... and God may mean it to be well with my soul and have nothing whatsoever to do with material things (and can I [Richelle] add, temporal things?).
As I read her comment, I was thinking, "Right on!"
The last part of that verse: "Is that not what it means to know me?"
When we truly know Him - our view of a day that goes well will correspond with His perfect view of a day that goes well, and our hearts will be continually looking towards an eternity where we can be confident that-
all. will. always. go. well...
There is so much more in this powerful chapter - but the following verse was the last thing that particularly caught my eye: "I warned you when you felt secure, but you said, 'I will not listen!' This has been your way from your youth; you have not obeyed me." (Jer 22.21) How I do want to feel secure in my confidence and trust in my Savior, but I never do I want to become complacently secure that I've got it all figured out, that my plan and my way are better than what the Lord has in store.